CONSTRUCTION DEPARTMENT
The Construction Department comprehensively carries out unusual investment tasks, which require the development of projects or implementation of innovative solutions as the main contractor or consortia. The knowledge acquired over the years of REMAK-Energomontaż S.A. operation and experienced management and engineering staff of the Construction Department allow us to provide highest-quality services and to meet ever-growing requirements resulting from the use of the latest technologies.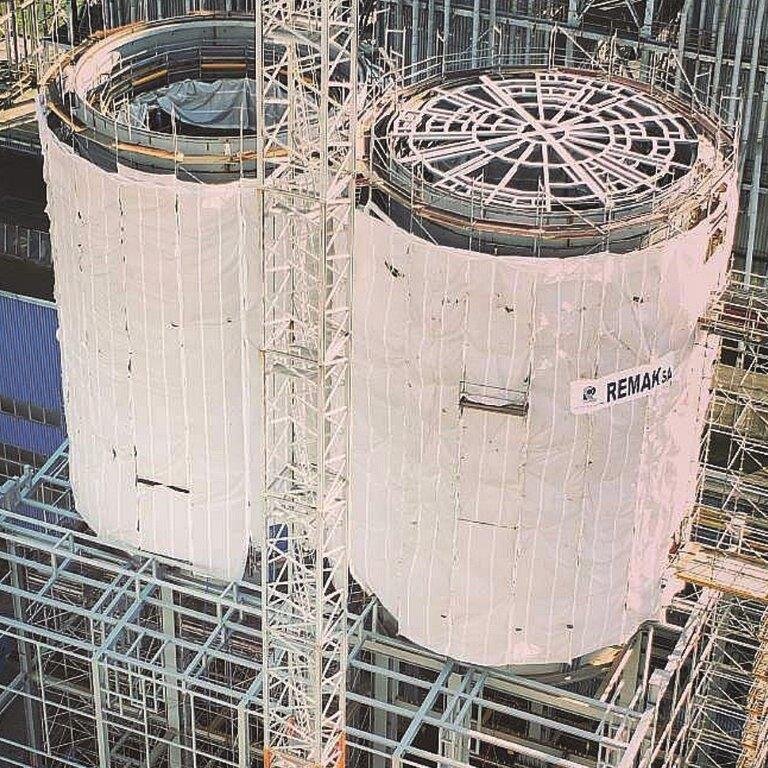 The Construction Department also implements projects as a general contractor for the following scope of works:
flue gas treatment plants, absorbers,
repair to and modernisation of ESPs and bag filters,
repair to and modernisation of all types of ducts,
construction of multi-shell tanks for various purposes,
erection of technical and building structures,
construction of steel chimneys using protective coatings,
construction works,
other investments requiring individual solutions.